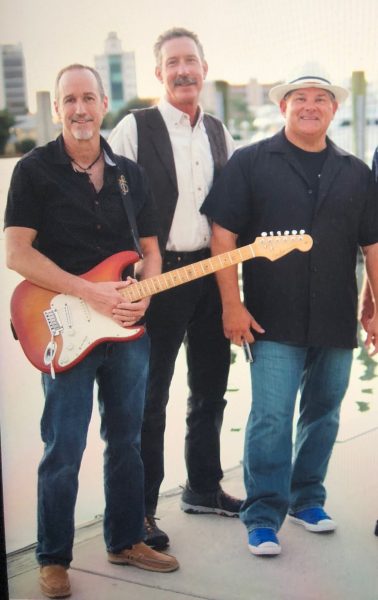 Phil DeNiro aka PhilHarmonica
Phil started playing the drums in 1979.  He loves music and by 1984 he was the "Front Man" and lead singer for the rock band Truant. After a short stint with Tracy Thompson in the band Aces High, Phil gave up performing as his new career and his band hours did not work well together!  Phil began playing harmonica in 2008 and regularly played in many bars in Key West!
While in Key West at Irish Kevin's Bar, the main act that night, "John Solinski" had Phil play Billy Joel's Piano Man on stage, and gave Phil his nickname: Philharmonica!
And the rest is History!
In 2009 Tracy T recruited PhilHarmonica for his band Nothing But Trouble, as a singer, percussion, and harmonica.
In 2016 Phil and Tracy T formed PhilHarmonica and Tracy T's Traveling Side Show which is known today as The PhilHarmonica Band.  Phil is now the lead singer, rhythm guitarist and Harmonica player for the band.
"It's all about having fun making music with my friends!  I love being a part of people's good times and memories!  How hard can it be?!!" ~Phil
Tracy T
Tracy Thompson, guitar, is a self-taught guitarist who began playing in bands as a teenager. Since then he has been a performing musician in bands with various musical styles of rock, punk, country, and blues. His playing blends these styles of music to provide energetic, dynamic guitar to the Philharmonica Band.
Tommy O
Tom Obermeier has been playing in all kinds of genres of music and numerous clubs from Brooksville to Naples, Florida, for the last 40 years. When critiqued by Tony Kaye, the band YES's original keyboard player, Tony said, "Tom's a solid drummer."